The world is full of beautiful islands. These islands conjure dreams of paradise. Whenever you come across the word 'island', you always picture it to be a place so peaceful, an escape from the rat race, a place to forget all your pains and worries, a perfect patch of sand where you can relax under rustling palms ad gaze at a serene blue sea. Well, I can assure you that the world has so much beautiful islands that all your dreams can come true. But not all islands are created the same. The beauty of some islands is by the virtue of the sea surrounding it, which can captivate connoisseurs with its clarity and thriving coral kingdoms. Some islands have luxuriant jungles and velvety peaks while some of them have cultural jewels.        Whether it's sublime beaches, stunning topography, or exotic cultures you seek, these islands lie far from the workaday clamor but close to creature comforts.
Let us present a list of top 10 most beautiful islands of the world. This list will surely help you decide which the next destination of your vacation is.
10. Kaua'i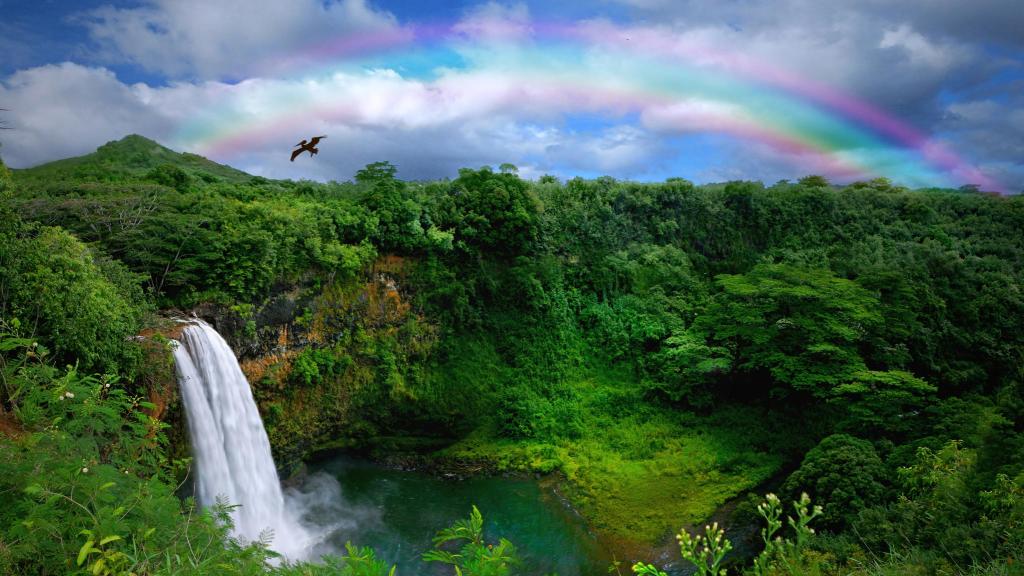 The name sounds intriguing! Isn't it? This island is commonly called as "the Garden Isle". This is because the rainforests cloak much of the interior. There are waterfalls and intoxicating fragrance as well but that's not only the beautiful part. The island's beauty lies in its spectacular coastline that will take your breath away. This island is formed by lava sculpting which in turn formed velvety ridges and cliffs. This island has cobalt-blue seas, abundant marine life, along with diving and snorkeling spots. Even the pictures of this island are out of this world.